Since first appearing on the VH1 Reality Show "Love & Hip Hop: New York" in 2015, rapper Cardi B's fame and media presence has grown dramatically. For a special report with our friends at Mashable, we first found daily searches for Cardi B starting in early 2016, but her popularity on Pornhub did not escalate until 2017. In August, her song "Bodak Yellow" entered the Billboard charts, causing her searches to increase. Searches rose again in the fall of 2017 when Offset proposed to her live on stage, and "Bodak Yellow" was nominated for two Grammys.
A massive 1007% increase in Cardi B searches happened in late December when she and Offset pretended to have sex (fully clothed) on Instagram Live. In the following days, "Cardi B Sex Tape" became a trending search on Pornhub. Since that event, her searches have remained high throughout 2018 with spikes happening in February after her "Finesse" song with Bruno Mars was released, and most recently in April when she announced her pregnancy on Saturday Night Live.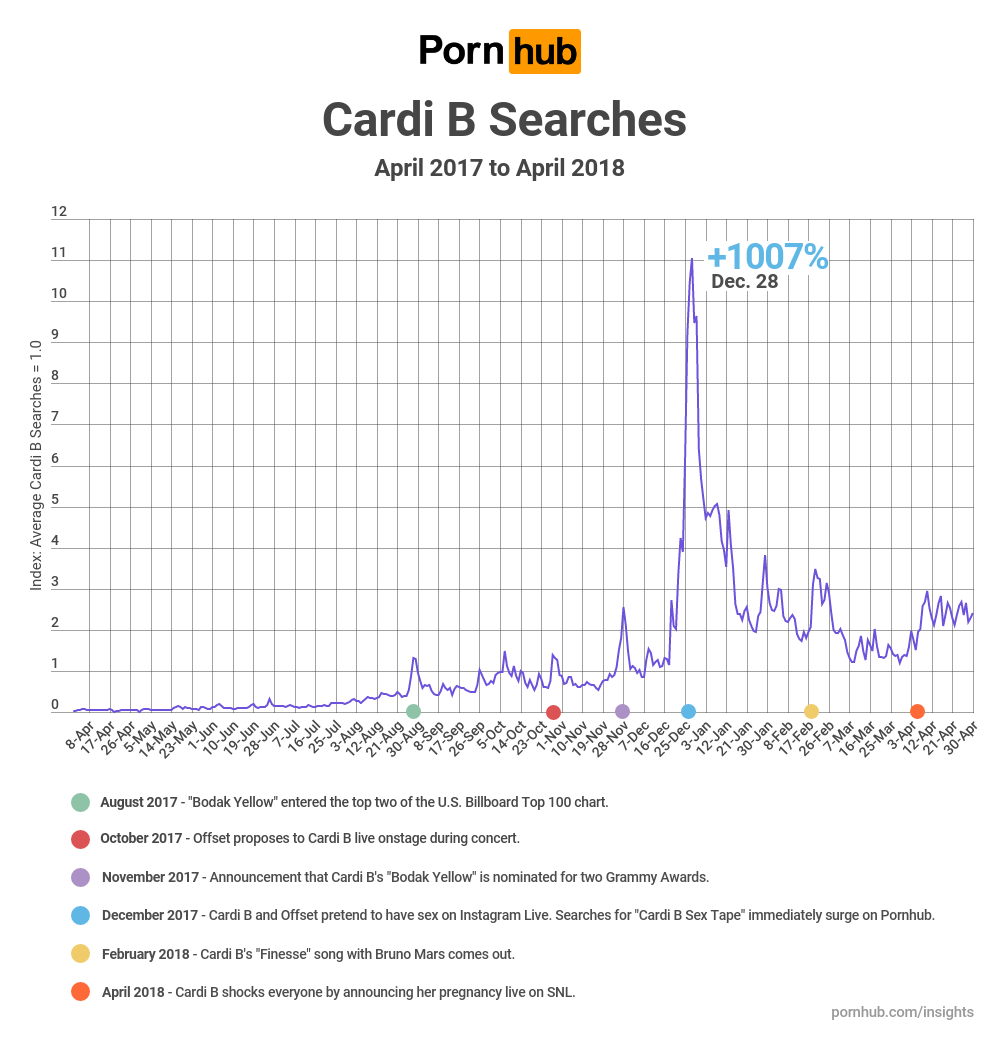 The most popular Cardi B searches are "Cardi B Sex Tape", followed by "Cardi B stripper", "Cardi B Sex", Cardi B twerking" and "Cardi B look alike".
News cycles surrounding celebrity news often cause search increases on Pornhub. For other examples, please see our Insights on Stormy Daniels, Karen McDougal and Aubrey O'Day.
The post Cardi B Searches appeared first on Pornhub Insights.
Source: PornHub Insigits