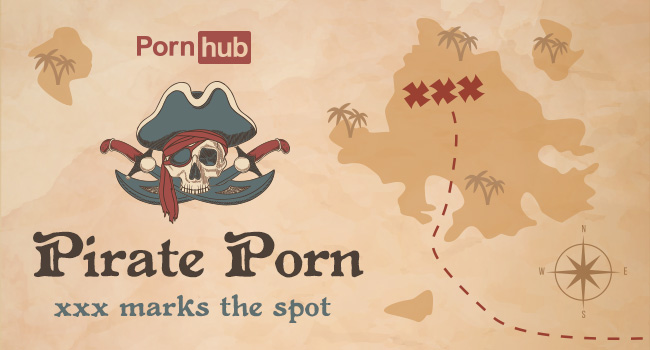 Since being popularized by columnist Dave Barry in 2002, September 19th has been celebrated by land-lubbers and sea-goers alike as International "Talk Like a Pirate" Day. It joins the ranks of hundreds of "fake" holidays, which become further popularized each year due to the rise of social media.
This year, "Talk Like a Pirate Day" set sail with more observers than ever, and when our friends at Mashable checked in to see what bounty of Pornhub searches we could find, we soon discovered a 367% increase in pirate related searches on September 19th!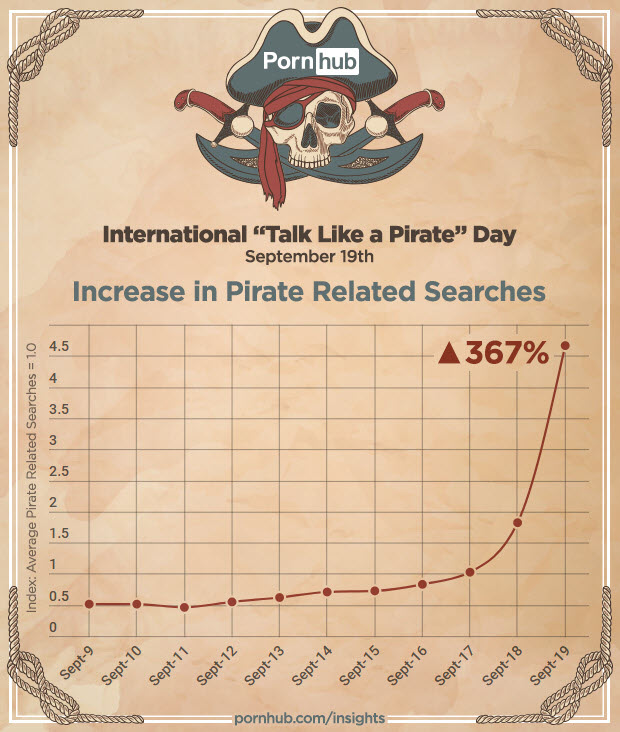 What treasures are pirate porn searchers seeking? Numerous parodies of course, often inspired by well-known Hollywood blockbusters. The most popular parody is Digital Playground's Pirates series, with pornstars Jesse Jane and Evan Stone.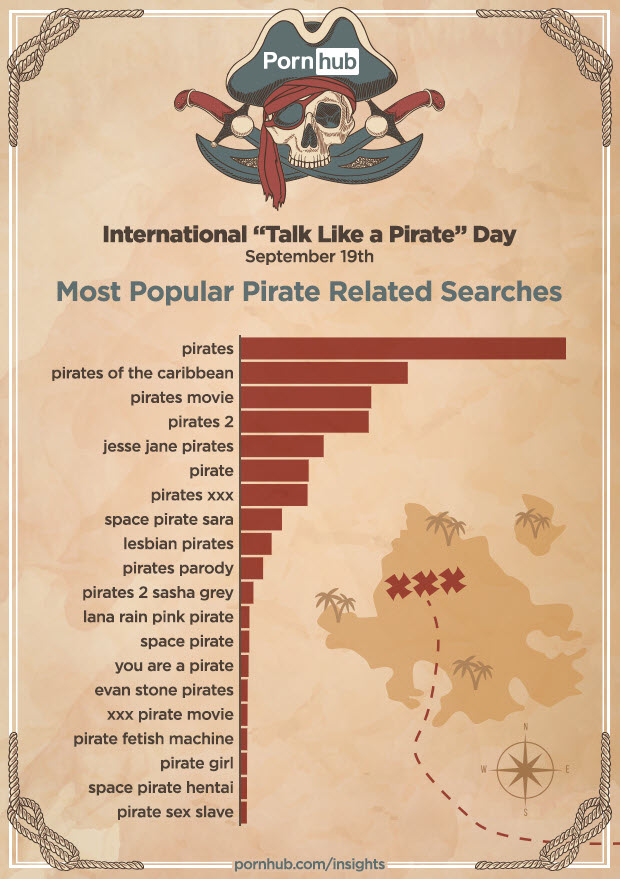 Our statisticians found that men are 41% more likely to search for pirate related porn compared to women. Popularity of pirate porn is much higher with Millennials between the ages of 18 to 35. The popularity of pirates decreases by age, with visitors over 45 years old being 30-40% less likely to search when compared to all other age groups.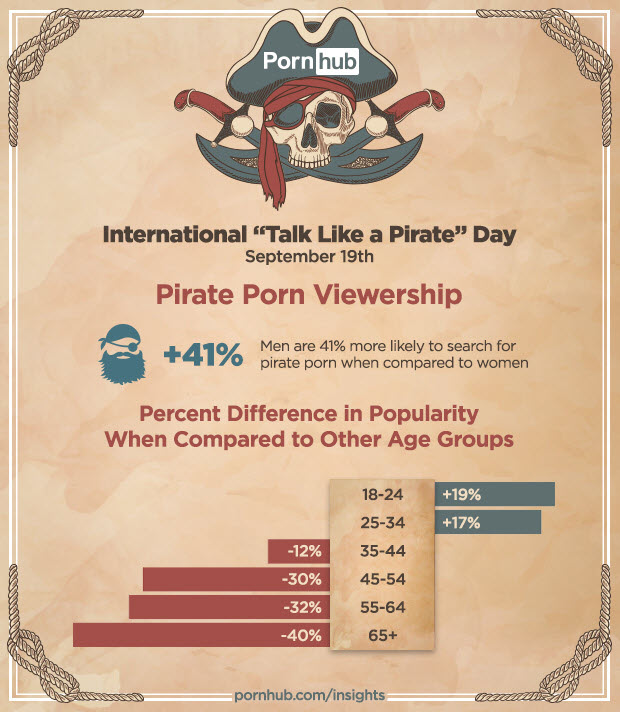 To see how other "fake" holidays have caused increased Pornhub searches, check out our search results from May the 4th (aka Star Wars Day).
The post XXX Marks the Spot – Pirate Day Insights appeared first on Pornhub Insights.
Source: PornHub Insigits