Phat ass white girls and whooties, white girls with booties, have edged their way into the realm of adult entertainment traditionally dominated by thick or big booty black chicks and Latinas.
If phat asses are your fetish then race or ethnicity should not play a role in you meeting your needs. Look around and you will find a thot with a phat ass in every demographic. In fact, race is irrelevant to most genres of porn unless you are specifically looking for a racial element, such as big black cock, Asian hookers, etc....
White women with big assess is not a new phenomenon. Nina Hartley has been getting her whooty smashed for over 30
years and the ass is still phat.
What distinguishes today's PAWGs from their older counterparts is cultural appropriation. In the '80's and '90's a white woman with a big ass was a white woman with a big ass. Today's phat ass white girls associate ample booty with black culture.
Search YouTube or Vine for twerk videos and there is a good chance that you will find more white chicks twerking to hip-hop than blacks and chicas. I'm sure there are bitches in Nebraska twerking to trap music. In general, with the explosion of hip-hip in mainstream America, there are more white people "acting black" than ever before. I'm not about to argue whether that is good or bad. I see some problems with appropriation overall but think your personal feelings should guide your opinion.
There is nothing wrong with the spread of culture if that culture's origin (e.g. hip-hop) is being recognized. I've seen videos of women twerking to hip-hop in eastern Europe. I'm not mad at that. I just hope that they recognize that it was young blacks in America that made that shit possible.
The era of the phat ass white girl or whooty may be a fad. It is too early to tell. What has been consistent for generations is that people of African descent have been shaking their asses for generations and that's a fact.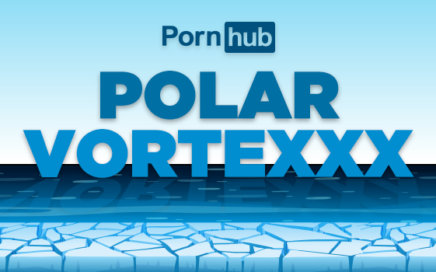 As temperatures dropped to record lows across the Midwest, Pornhub's statisticians found record highs … in traffic coming to the site. It seems as more people were forced to spend time indoors, they preferred to heat things up by visiting their favorite porn site. Newsweek asked us to take a closer look. Record highs happened […]