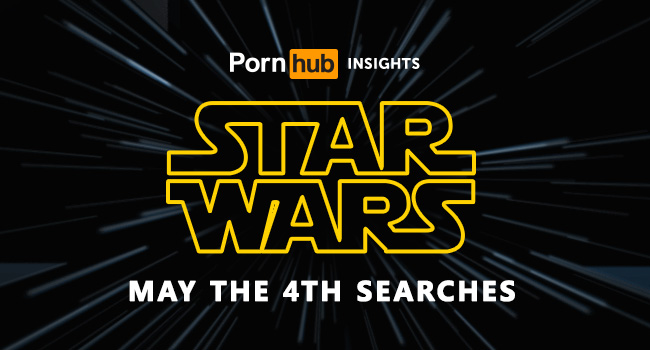 The force remains strong with Pornhub users. So much so, that 'Star Wars' searches increased an incredible 633% this May the 4th, handily beating last year's increase of 510%. Star Wars is consistently one of the most searched for porn parodies among our 75 million daily visitors, so this number represents an empire worthy increase.
Our friends at Refinery29 wanted to know what all the 'hub'-bub was about, so we took a closer look.
Those seeking porn from a galaxy far, far away were searching for terms like "Star Wars Lesbian" (+265%), "Light Saber" (+233%), "Star Wars Parody" (+109%) and "Star Wars Anal" (+191%). The most popular characters on May 4th were Darth Vader, Rey and Princess Leia (particularly when she's paired up with Jabba the Hut).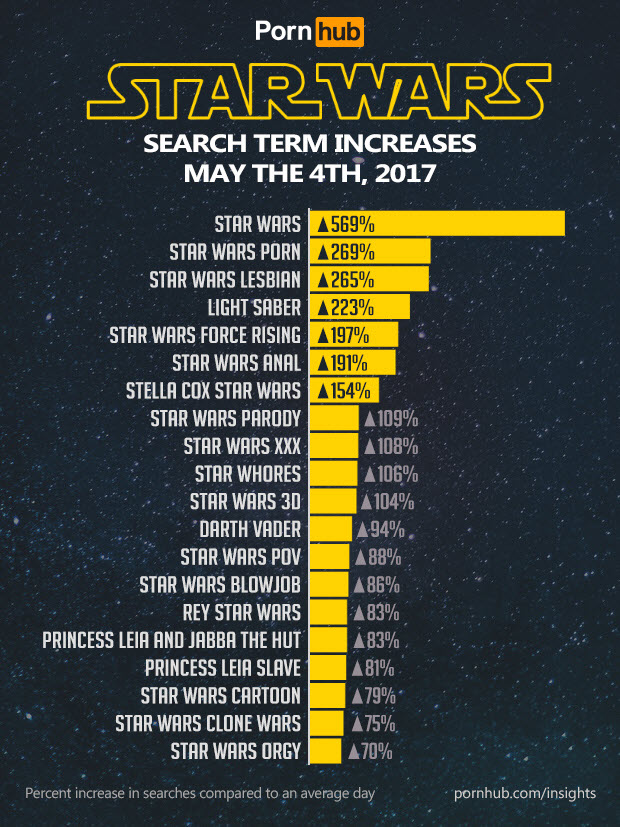 The post May the 4th Star Wars Searches appeared first on Pornhub Insights.
Source: PornHub Insigits