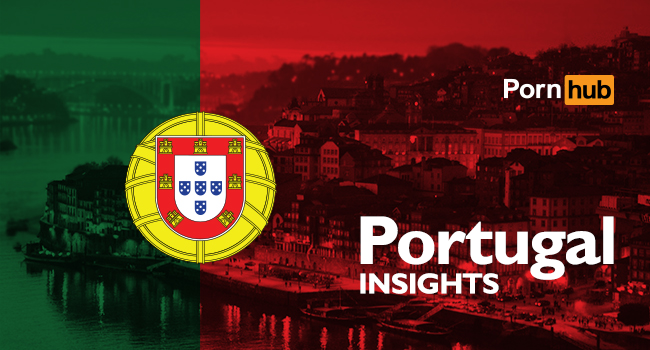 Today Pornhub Insights will be taking a look at the porn viewing habits of Portugal, in collaboration with our friends at Correio da Manhã. This Southern European country ranks 41st for worldwide traffic coming to Pornhub, while it's population ranks only 88th. More than half of Pornhub's visitors from Portugal are using mobile devices such as smartphones (47%) and tablets (10%), which is far less than the world average of 72%.
Monday is the highest traffic day for visitors from Portugal, while most countries see higher traffic levels on Sundays. Portugal's lowest traffic day is Saturday. The highest daily traffic comes between 11pm and 1am, which is slightly later than most countries which peak from 10pm to midnight.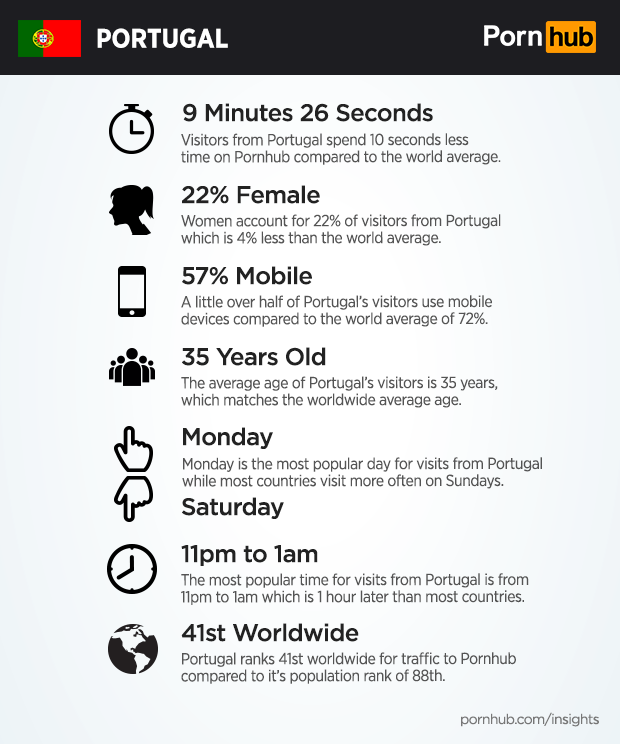 Like most other countries, visitors from Portugal like to search for porn featuring their fellow citizens. The most popular search term is "Portugal", followed by "tuga" and "Portuguese".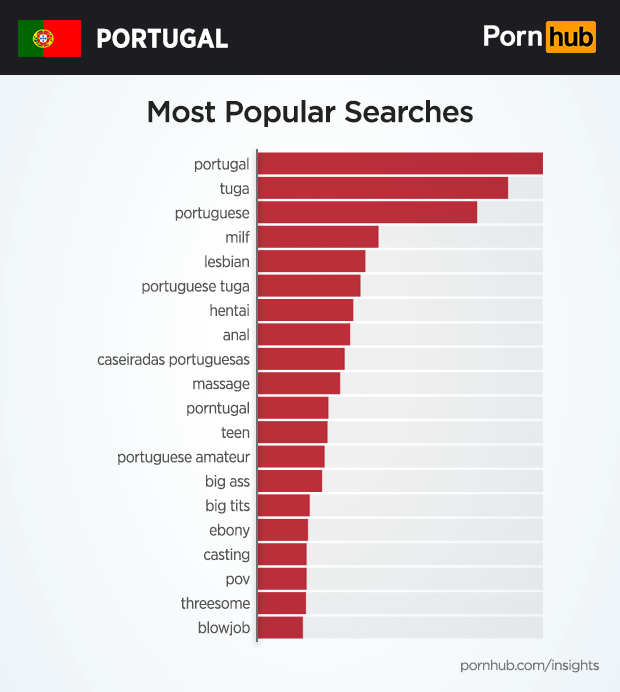 Portugal's most viewed category is Anal, followed by MILF, Lesbian and Mature. These are also some of the most viewed porn categories worldwide.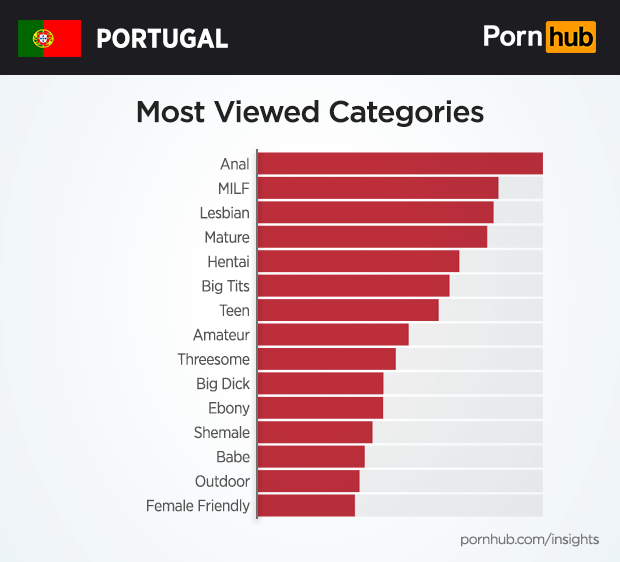 Compared to the rest of the world, visitors from Portugal are proportionately 238% more likely to view the Brazilian category, 59% more for Anal and 58% more into Outdoor.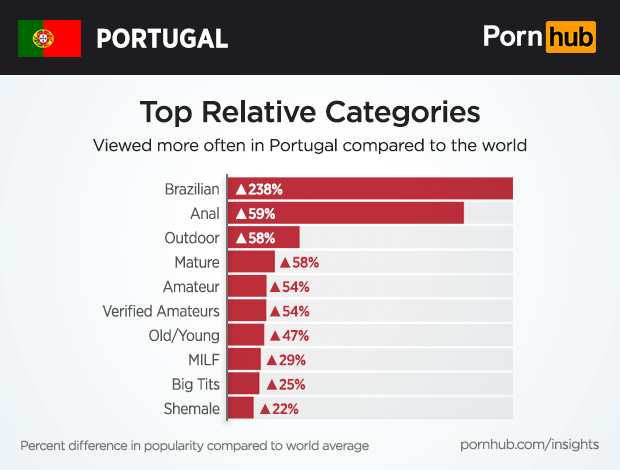 By far the most searched for pornstar is Portugal's own Diana Cu De Melancia. She is followed in popularity by other favorites like Mia Khalifa, Lisa Ann and Nicole Aniston.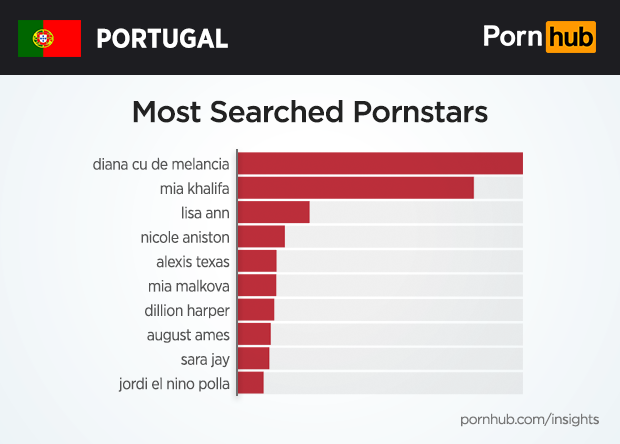 On average, visitors from Portugal spend around 9 and a half minutes on Pornhub each time they visit. That's about 10 seconds less than the worldwide average, but some regions of Portugal differ greatly from the country's average. Visitors from the Porto District, come and go 25 seconds faster, while people from Santarem hold out for 33 seconds longer.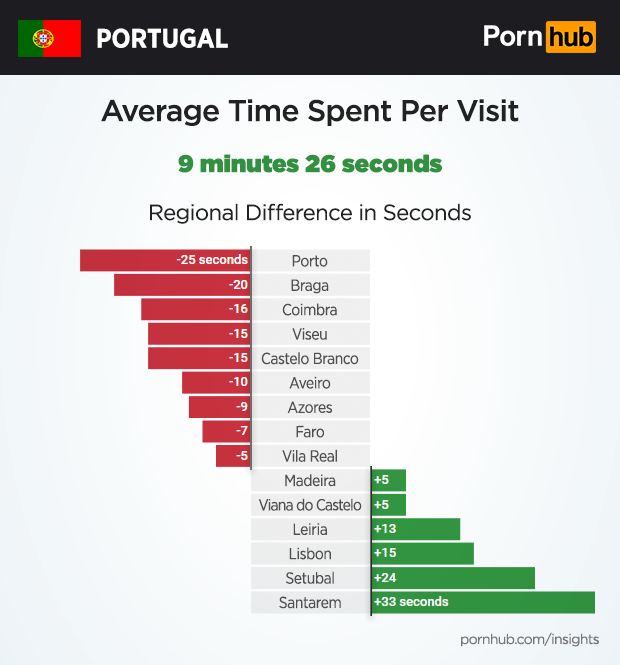 Women represent 22% of visitors from Portugal, which is 4% less than the world average of 26%. Millennials between the ages of 18 and 34 make up 58% of Portuguese visitors. The 18 to 24 age group is by far the largest at 35%, and slightly larger than most other countries we have reviewed.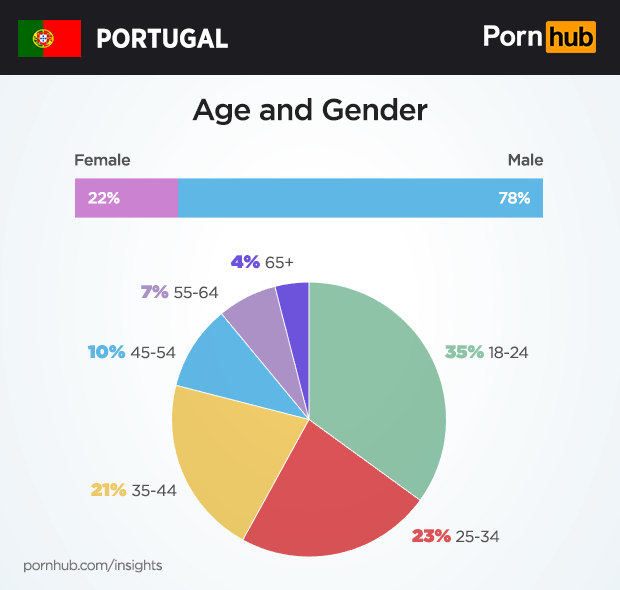 We hope you enjoyed this edition of Pornhub Insights. As always, let us know your thoughts in the comments below!
The post Portugal Insights appeared first on Pornhub Insights.
Source: PornHub Insigits