AVN Hall of Fame pornstar Stormy Daniels (nsfw) has appeared in adult videos since the early 2000s, but recently shot to the forefront of public attention when her back-door dealings with U.S. President Trump were revealed.  Newsweek contacted us to see how the story may have affected searches on Pornhub.  Our analytics data revealed that Stormy's story sent millions of curious visitors to Pornhub, where searches containing "Stormy Daniels" increased from a daily average of 2500 to more than 2 million searches in just 5 days.  Worldwide searches peaked at 375% above the 2 week average on January 14th.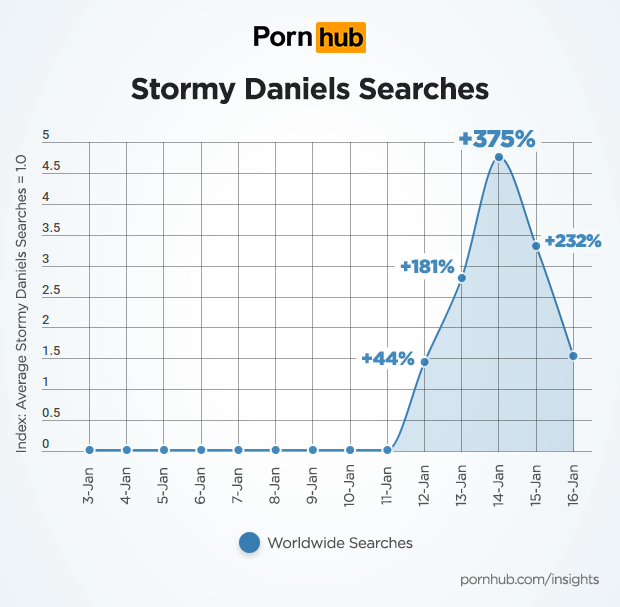 Nothing sets Washington D.C. abuzz like a sex scandal, so it's no surprise that Stormy Daniels searches increased more drastically in the capital than the rest of the United States.  Searches peaked at 332% above the 2 week average in D.C. on January 14, and 272% higher country-wide.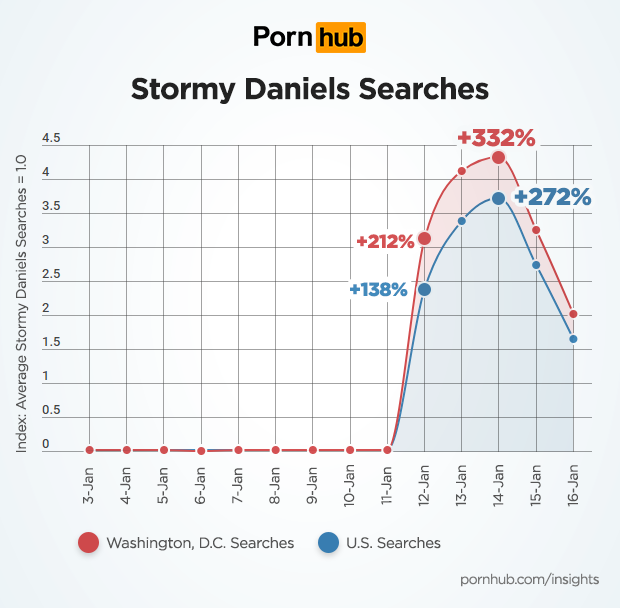 The post Stormy Daniels Searches appeared first on Pornhub Insights.
Source: PornHub Insigits