You must be an exceptionally lame fuckboy to seek public humiliation of an ex-lover by displaying recorded moments of
intimacy on the internet. There is absolutely no excuse for Revenge Porn.
Adult content production has been a significant part of my livelihood for a long time. Therefore, I am always cautious of critics who seek to limit the proliferation of porn. As a producer I don't want anybody "taking food off my table." As a consumer I want to jerk off to a variety of smut and freaky shit. I include slutty amateur girlfriends in my selection of material to rub one out too. However, I'm only there for the fantasy. In no way do I want to see men or women publicly humiliated for my enjoyment.
Google recently announced that they will actively remove revenge porn sites from their search results.
Our philosophy has always been that Search should reflect the whole web. But revenge porn images are intensely personal and emotionally damaging, and serve only to degrade the victims—predominantly women. So going forward, we'll honor requests from people to remove nude or sexually explicit images shared without their consent from Google Search results. This is a narrow and limited policy, similar to how we treat removal requests for other highly sensitive personal information, such as bank account numbers and signatures, that may surface in our search results.
Kudos to Google for taking such a stance! We live in a world where such an action is necessary. Unfortunately, the
internet is full of assholes who don't hesitate to hurt another human being.
In addition to my support for anti-revenge porn measures I think the true deterrent to revenge porn is caution. Ladies (and gentleman) don't let the idea or feeling of love allow you to consent to recording your performance. Think before you act! I'm not excusing the person who posts a consentual act nor the person who exposes a secretly recorded act. They are both deplorable.
If you consent to being recorded please keep in mind that the internet is forever (barring an apocalyptic event). That six second video of you twerking or catching a cumshot on your face will be accessible by potentially millions for years to come.
Please exercise "Thought before Thot!"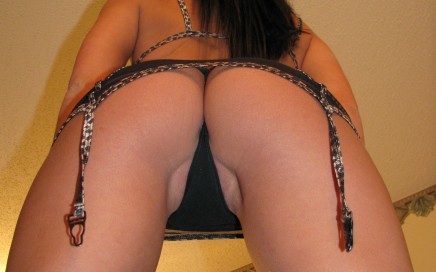 Krista a.k.a, Andi Sins is super hot southern belle model with a smoking body. You can find her taking softcore seductive pictures and performing hardcore porn